INTERTANKO Photography Competition 2019
Proudly sponsored by

INTERTANKO is again running its photography competition with the winners to be announced at the 2019 Annual Tanker Event, which is this year taking place in May in Singapore.
Last year saw Capt. Samir Panigrahi of Scorpio Tankers victorious with Pilot at Work in Storm and he received an Amazon voucher for USD250, while Lightning in the Gulf of Mexico, by Angad Sharma of Wallem Shipmanagement came in second, with Euronav's Andi Maraloi taking third with Milky Way and MT Nectar Wing. Prizes of Amazon vouchers for USD175 and USD100 were awarded respectively.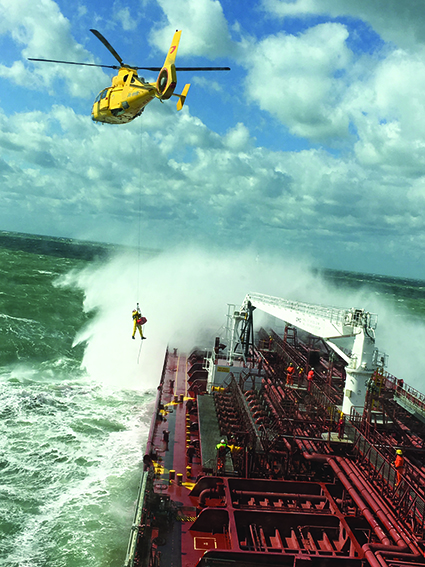 1st Place: Pilot at Work in Storm by Capt. Samir Panigrahi of Scorpio Tankers
Click here to view the 2018 finalists.
Open to all seagoing and shore-based staff, we are inviting pictures that cover any aspect of carrying the world's oil, gas and chemicals safely, cleanly and efficiently.
This could be a moody dawn/dusk shot on calm waters. It could be of treacherous conditions that most consumers cannot even begin to imagine. Perhaps a sea bird or other wildlife, dolphins, whales etc have taken a shine to a particular vessel?
There really is no limit to what can be entered – all we ask is that it's tanker-based.
As last year, there will be prizes of Amazon vouchers for the top three – USD250, USD125 and USD75. Shortlisted images will be on display throughout the whole event and the winners, decided by delegates' votes, will be announced at INTERTANKO's Annual Gala Dinner in Singapore.
This year's competition has now closed for entries.
Contact: This email address is being protected from spambots. You need JavaScript enabled to view it.