Info Centre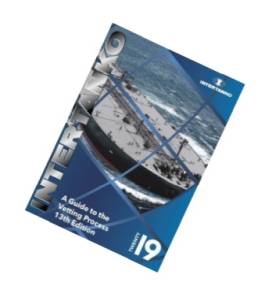 INTERTANKO Members - please log in first to receive your Member discount
Guide to the Vetting Process, 13th Edition
1 October 2019
This guide, now in its 13th edition, has become an invaluable tool to help ship and office staff, charterers and oil majors gain a clear understanding to ensure the effective vetting of ships
The INTERTANKO Secretariat receives countless enquiries for up-to-date information on the different vetting and ship inspection requirements of oil and chemical companies, insurers and underwriters in addition to information pertaining to the various Port State Control requirements.
Overview
INTERTANKO recommends that this revised and expanded 13th edition is a MUST onboard each vessel and in every shore office to assist tanker crews and personnel ashore to better understand, and to be better prepared, for vetting inspections.
Details
Title: INTERTANKO A Guide to the Vetting Process, 13th Edition
Number of Volumes: 1
Number of Pages: 431
Product Code: WS1724K
Published Date: August 2019
Binding Format: Hardback
Book Height: 303 mm
Book Width: 216 mm
Book Spine: 25 mm
Weight: 2.00 kg
Author: Intertanko
How to purchase
Please note that transactions are securely handled by INTERTANKO's publishing partner, Witherby Publishing Group (view their terms and conditions).
If you have not visited the Witherby Publishing Group website before, you can view the publication on their website before you buy by clicking here.
Please click on the 'Buy Now' button (below the publication image at the top of this page).
Members - please apply the discount code 'INTERTANKO' if it is not automatically applied.