Info Centre
IMO Submissions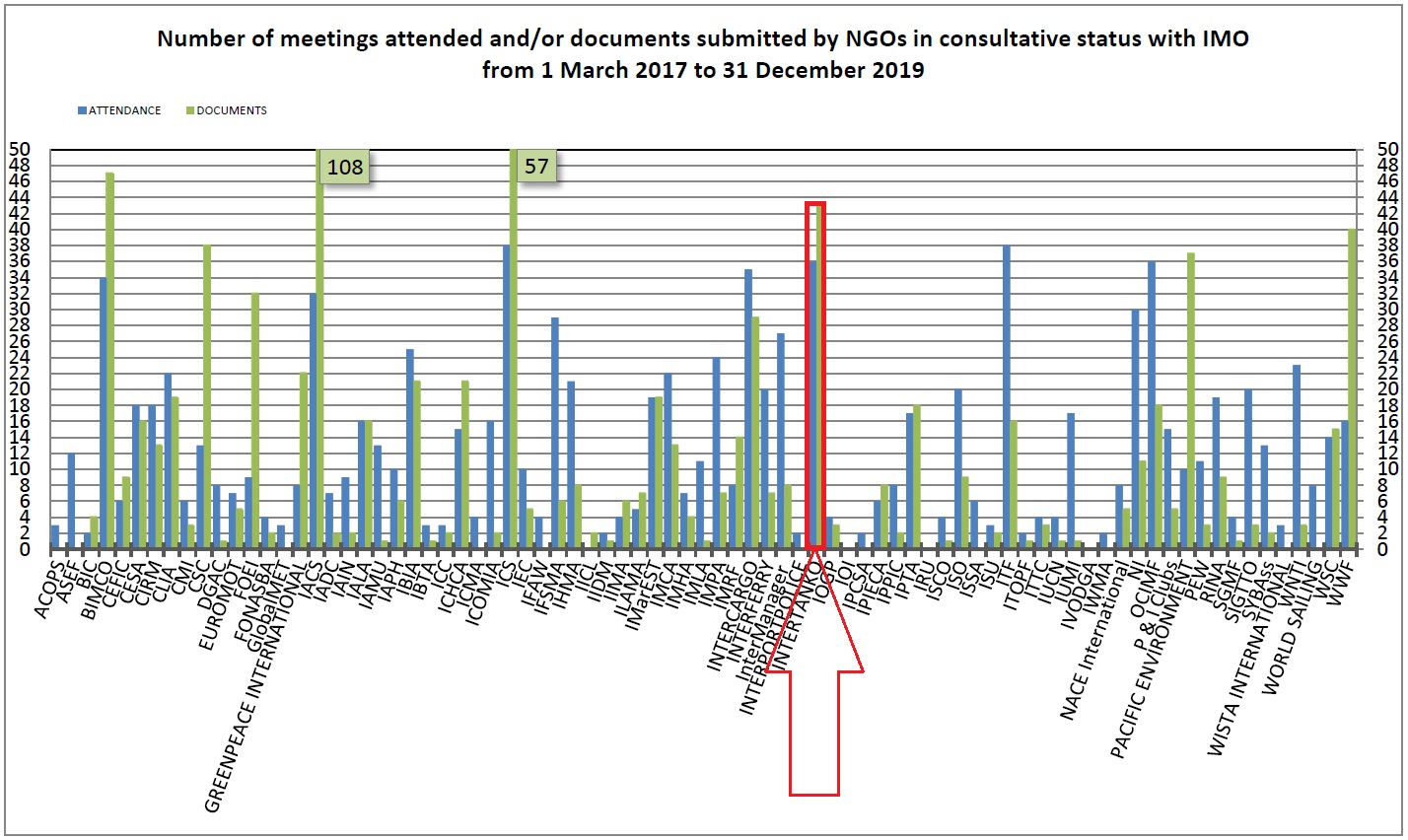 INTERTANKO continues to take a very active part in discussions at the International Maritime Organization (IMO) since achieving observer status in 1979. Members of the INTERTANKO Secretariat attend the technical meetings and many of the administrative ones as necessary. As one of currently 81 observer organisations, INTERTANKO has the third highest attendance record and is fourth on IMO's list of document submitters.
The image on the right of this page shows records for all of the NGOs at IMO (click on the image to enlarge).
Members with specific interests and knowledge of the agenda are welcome to join the delegation to attend meetings. Attendance needs to be organised well in advance, so early notification of requests is crucial.
INTERTANKO Submissions to the IMO: