Info Centre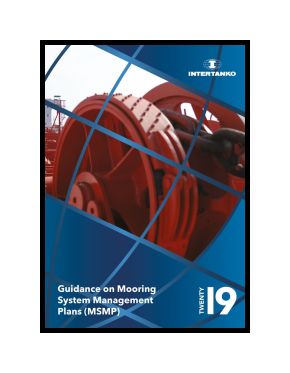 This content is only available to Members - please log in to download/view.
Guidance on Mooring System Management Plans (MSMP)
22 February 2019
The management of mooring operations is a key aspect of the management of ships and ensuring the safety of seafarers. The fourth edition of the Mooring Equipment Guidelines (MEG4) issued by OCIMF recognises this and outlines many of the related requirements. This is further reinforced with references to the various planning procedures in the seventh edition of the Vessel Inspection Questionnaire (VIQ7).
INTERTANKO has developed this guidance to help Members comply with MEG4 and to address the questions in VIQ7. The guidance covers the implementation of the Standard Mooring System Management Plan (MSMP), the Mooring System Management Plan Register (MSMPR) which is a subset of the MSMP and the Line Management Plan (LMP).
These plans are new tools to assist Members with managing equipment and lines from design to retirement. MEG4 states that the plans should remain on the ship throughout its life as part of the management of change records to ensure that documents and records are not lost and it is recommended that all information relevant to the mooring of the ship is considered together as a complete system. The plans should also include a record of any changes that have occurred to the mooring equipment and arrangements since the vessel was built.