Info Centre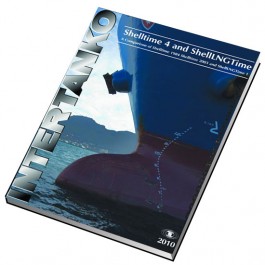 INTERTANKO Members - please log in first to receive your Member discount
Shelltime 4 and ShellLNGTime
1 September 2010
Shelltime 4 and ShellLNGTime – A Comparison of Shelltime 1984, Shelltime 2003 and ShellLNGTime 1 is a ready reference for those engaged in oil and gas chartering on the ever popular Shelltime forms. It provides guidance on legal aspects and discusses the wording and interpretation of charterparty clauses.
Overview
The publication provides guidance mainly on legal aspects. These charterparty forms are widely used in the market by owners and charterers both within and outside the Shell Group. This discussion of the wording and interpretation of the charterparty clauses will be of invaluable assistance to owners and charterers who are fixing tankers on these forms.
Details
Title: INTERTANKO Shelltime 4 and ShellLNGTime
Edition: First
Number of Pages: 178
Product Code: WS1267K
Published Date: September 2010
Binding Format: Paperback
Book Height: 300 mm
Book Width: 210 mm
Book Spine: 10 mm
Weight: 0.70 kg
Author: INTERTANKO
How to purchase
Please note that transactions are securely handled by INTERTANKO's publishing partner, Witherby Publishing Group (view their terms and conditions).
If you have not visited the Witherby Publishing Group website before, you can view the publication on their website before you buy by clicking here.
Please click on the 'Buy Now' button (below the publication image at the top of this page).
Members - please apply the discount code 'INTERTANKO' if it is not automatically applied.