COMMITTEES

Environmental Committee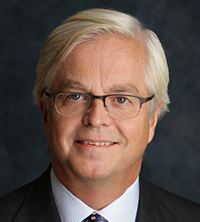 "The global focus on decarbonising the shipping industry has in many respects diverted attention away from the ongoing advances being made in improving the industry's overall environmental performance. This is especially the case with pollution prevention and biodiversity. In a time when owners' and managers' resources are focused on air emission reductions and efficiency gains, the need for clear guidance and uniform regulations on other issues is even more crucial. The Committee has delivered, in 2020, its most industrious period of work, issuing six environmental guidance documents.
"There are obvious benefits to Members and the wider tanker industry in developing such guides and it is equally important that this work has benefits beyond INTERTANKO's Membership and in particular how such work can be used to influence the governance of the tanker industry. The Committee will, in 2021, therefore focus its attention on the IMO, the EC and national authorities where legislation remains impractical or lags the industry's leadership. Through this Committee, INTERTANKO has provided submissions to the IMO, the US EPA and the EC on issues as diverse as the discharge of cargo residues to port reception facilities, vessel incidental discharges and ballast water record book entries.
"Away from the regulatory work, the Committee also presided over the launch of INTERTANKO's Environmental Performance and Monitoring Database at the end of 2020 and will continue to streamline this tool for the benefit of both Member companies as well as the industry, offering an opportunity to track the tanker industry's environmental performance on over 20 environmental aspects. This will certainly lend itself well as the industry meets the demands for greater transparency on environmental, social and governance practices in the coming years." Ole Christian Schroder, Chairman
Main aims
To develop understanding of environmental issues
To participate and inform, so that issues directly affecting tanker operations are better represented by INTERTANKO for the benefit of its Members
To proactively develop environmental policies for INTERTANKO to follow up at IMO and elsewhere
To establish effective dialogue with environmental groups
Main issues
Ballast Water Management *
Biofouling and Antifouling
United States Vessel Incidental

Discharge Act (VIDA)

Port Reception Facilities
Environmental Performance and

Monitoring

Ship Recycling
Liaison with environmental

organisations

Environmental projects and

information sharing

Air emissions *
Waste Management and MARPOL

Annex V

Integrated Bilge Treatment Systems

(IBTS) *

Sustainability
* items jointly addressed with ISTEC
What is the Committee looking to achieve this year?
Issue guidance on asbestos management
Pursue standardised guidance on entries in the ballast water record book at the IMO
Monitor the enforcement of the EU SRR with a view to issuing further guidance to Members.
Actively engage with the IMO on the revision of the IMO's Biofouling Guidelines.
Maintain engagement with the European Commission on the implementation of the Port Reception Facilities Directive and EU Ship Recycling Regulation.
Collate, compare and distribute to Members information on the various sustainability and ESG-related reporting initiatives.
Chairman: Ole Christian Schroder, Chairman
Secretary: Tim Wilkins
Terms of Reference

TERMS OF REFERENCE
ENVIRONMENTAL COMMITTEE
1. AIMS AND OBJECTIVES
1.1. To develop INTERTANKO's understanding of environmental issues and to participate in an informed manner, so that the issues directly affecting tanker operations are better represented by the Association for the benefit of its members.
1.2. To develop environmental policies for INTERTANKO to follow up at the IMO and elsewhere, and to be pro-active in approach.
1.3. To establish an effective dialogue with environmental groups.
2. MEMBERSHIP
2.1. The Environmental Committee is composed of a maximum of 20 members at any one time. The Committee will draw on additional outside expertise if required.
2.2. The Committee members term is two years which can be extended for another two years, unless other reasons apply and are approved by the Executive Committee. Examples of when other reasons apply could include when it is difficult to get new members to join a Committee or the member has specific expertise that would be valuable in the resolution of an important issue under discussion by the Committee.
2.3. Members should attend Committee meetings and actively participate in the Committee discussions. Repeated non‐attendance/non contribution may result in a review of Committee membership by the Committee Chairman and Secretary and a recommendation of removal from the committee. A Committee member may, on occasion, be represented by an alternate from his company.
2.4. Membership on the Committee is based on the expertise/qualifications of the individual, therefore, membership on a Committee rests with the individual, not the company that the individual works for.
2.5. The Committee shall be composed of individuals from Member companies that have experience and expertise which will contribute to the aims and objectives of the Committee and its work programme items.
3. CHAIRMAN
3.1. The Committee shall elect from among its members a Chairman and up to two Vice-Chairmen which are to be approved by the Council.
3.2. The Chairman's term of office is two years which can be extended for another two years, unless other reasons apply and are approved by the Executive Committee. Examples of when other reasons apply could include when a new Chairman cannot be found or the resolution of an important issue under discussion by the Committee would benefit from the Chairman's leadership.
3.2. The Chairman will also act as a Vice-Chairman to ISTEC on Environmental issues.
4. MEETINGS
4.1. The Committee aims to meet at least twice a year.
4.2. The Chairman may invite observers to the meetings. INTERTANKO's Chairman, ISTEC Chairman and Managing Director may participate in the meetings.
5. TRAVEL EXPENSES
5.1. The travel expenses of the Committee's membership should be paid for by the member company.
6. TERMS OF REFERENCE
6.1. The Terms of Reference shall be approved by INTERTANKO's Council.
7. SECRETARIAL
7.1. The INTERTANKO Secretariat undertakes the secretarial and administrative tasks for the Committee.
8. REPORTING
8.1. The Environmental Committee will report to INTERTANKO's Council through its Chairman, as required.
Updated and approved at 37th Meeting held in Istanbul on 12th September 2013.
Endorsed by the Council in Hong Kong on 26th November 2013.
Download the Environmental Committee Terms of Reference (PDF file).
Members
Mr. Magnus Cardfelt
Marinvest Shipping AB

Ms. Panagiota P. Chrysanthi
Andriaki Shipping Co Ltd

Mr. Cornelis Dijkstra-Jahn
GEFO Gesellschaft Für Oeltransporte MbH

Mr. Neil Dulling
MOL LNG Transport (Europe) Ltd

Ms. Marina Hadjipateras
Dorian LPG Management Corp.

Capt. Ranvir Jatar
Fleet Management Limited

Mr Costas Kapris
Neda Maritime Agency Company Ltd

Mr. Martin MacMahon
Bernhard Schulte Shipmanagement (Hamburg)

Mr. Leonidas Margetis
Tsakos Shipping and Trading S.A.

Mr. George Mathew
Teekay Marine (Singapore) Pte Ltd

Mr. Ko Ko Naing
Northern Marine Management Ltd.

Mr. Mohan Narayan
Anglo-Eastern (Hong Kong)

Capt. Bharat Nayar
Stolt Tankers B.V.

Mr. Vaggelis Rintaris
Polembros Shipping Limited

Ms. Emma Scheiris
Exmar Marine NV

Mr. Ole Christian Schroder
Scorpio Tankers Inc.

Mr Michael Servos
Minerva Marine Inc

Mr. Fabio Tagliavia
d'Amico Societá di Navigazione SpA

Mr. Petros Vikos
Latsco Marine Management Inc

Capt. Fokion Zikoulis
Euronav Ship Management (Hellas) Ltd.