INTERTANKO extends a warm thank you to its 2019 sponsors...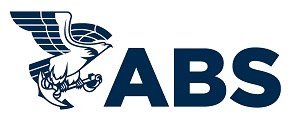 ABS, a leading global provider of classification and technical advisory services to the marine and offshore industries, is committed to setting standards for safety and excellence in design, construction and operation. Focused on safe and practical application of advanced technologies and digital solutions, ABS works with industry and clients to develop accurate and cost-effective compliance, optimized performance and operational efficiency for marine and offshore assets.
Through a global network across 70 countries, ABS delivers services and solutions to clients - using the same consistent approach when applying various rules and requirements - providing core competencies of survey and engineering. This commitment to service is what distinguishes ABS as a true class leader and a trusted partner to our clients throughout the life of their assets.
Standing on its record of independence, exceptional class service, safety and technology leadership, ABS delivers value at every stage of development of an offshore asset or marine vessel.
------------------------------------------------------------------------------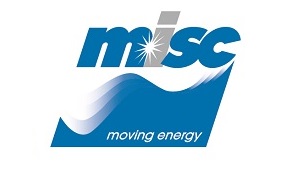 AET, a global owner and operator with over 90 vessels of petroleum tankers, dynamic positioning shuttle tankers (DPSTs) and modular capture vessels, provides safe, high quality maritime logistics solutions and services to global energy majors, refiners and trading houses.
We employ a fleet rejuvenation programme to offer customers maximum flexibility and champion green shipping with our two newest LNG dual fuelled Aframaxes. Two of our upcoming DPST newbuilds will be the world's first LNG dual fuelled shuttle tankers when commissioned in the North and Barents Sea, while our other five DPST newbuilds on time charter contracts will operate in the Brazilian Basin and international waters.
Headquartered in Singapore, we operate regional offices in Brazil, Houston, London and Kuala Lumpur, and a lightering base in Galveston.
We are a private limited company and a wholly-owned subsidiary of MISC Bhd, the leading Malaysian energy logistics company listed on the Malaysia stock exchange.
------------------------------------------------------------------------------

Anglo-Eastern is a leading global provider of independent ship management services, with over 600 vessels under full technical management, another 200+ under crew management, and a technical services division that has overseen more than 450 newbuildings and conversions to date.
Our managed fleet comprises all ship sizes and types, from bulk carriers, containers and tankers (gas, oil, chemical) to ship types not covered by many other managers: ice-class OBO, pipe-layers, heavy-lift, LPG FSO, plus others. These are areas where quality, experience, systems and tailor-made technical approaches all come together.
In-house recruitment and training provides us with direct crewing control. Individually screened and selected cadets are developed at the Anglo-Eastern Maritime Academy in Karjat, near Mumbai, while our 27,000+ skilled seafarers receive continuous training via our strategically located maritime centres in India, the Philippines, China and Ukraine.
Supporting our seafarers and business partners is a dedicated team of more than 1,700 shore staff, who together provide global coverage with local and functional expertise from our network of more than 25 offices and specialist centres located across Asia, Europe and the Americas.
------------------------------------------------------------------------------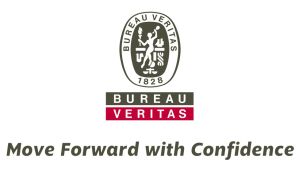 Bureau Veritas Marine & Offshore is one of the world's leading classification societies and offshore safety and verification bodies. We are a global leader in conformity assessment, built on more than 190 years of experience and expertise. Bureau Veritas has a global network of 180 survey stations spread over 90 countries. These include 16 local Technical Centers and Plan Approval Offices and 12 Regional Marine Centers. Our experts are on hand 24/7 to support our clients to stay compliant, preserve their crew and assets and improve environmental performance. We offer a wide range of value-added services to owners, operators and insurers. These services help clients address specific risks or challenges, from complying with new environmental regulations to optimizing asset performance.
We provide confidence in a world of risk. Our clients in all industries rely on the technical expertise we offer, and our commitment to service.
------------------------------------------------------------------------------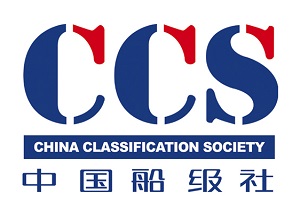 Founded in 1956, China Classification Society (CCS) is the specialized organization of China to provide classification services. CCS is a full member of the International Association of Classification Societies (IACS) and one of major international classification societies. CCS aims to provide services for the shipping, shipbuilding, offshore exploration and related manufacturing industries and marine insurance by furnishing reliable classification requirements and providing independent, impartial and integral classification and statutory services to ships and offshore installations, for the promotion and safeguarding of the safety of life and property at sea and for the prevention of pollution to the marine environment.
------------------------------------------------------------------------------

ClassNK is a ship classification society dedicated to safer, cleaner seas. Committed to providing the highest-quality services and supporting clients 24/7 through a global service network of over 130 offices, ClassNK is one of the world's leading classification societies with some 20% of the world's merchant fleet on its register.
------------------------------------------------------------------------------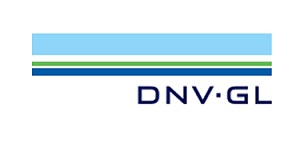 DNV GL is a global quality assurance and risk management company. Driven by our purpose of safeguarding life, property and the environment, we enable our customers to advance the safety and sustainability of their business. We provide classification, technical assurance, software and independent expert advisory services to the maritime, oil & gas, power and renewables industries. We also provide certification, supply chain and data management services to customers across a wide range of industries. Operating in more than 100 countries, our experts are dedicated to helping customers make the world safer, smarter and greener.
DNV GL is the world's leading classification society and a recognized advisor for the maritime industry. We enhance safety, quality, energy efficiency and environmental performance of the global shipping industry – across all vessel types and offshore structures. We invest heavily in research and development to find solutions, together with the industry, that address strategic, operational or regulatory challenges.
------------------------------------------------------------------------------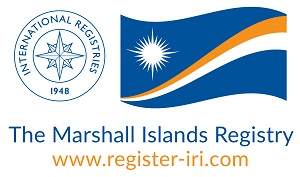 International Registries, Inc. and its affiliates (IRI) provide administrative and technical support to the Republic of the Marshall Islands (RMI) Maritime and Corporate Registries. The RMI Registry is one of the leading registries in the world surpassing 4,509 vessels and 164 million gross tons at the end of February 2019. IRI has a network of 28 worldwide offices located in major shipping and financial centers throughout the world that have the ability to register a vessel or yacht, including those under construction, record a mortgage or financing charter, incorporate a company, issue seafarer documentation, and service clientele.
The most important asset to the RMI Registry is its customers, and IRI strives to provide them with full service from any office, 24 hours a day
------------------------------------------------------------------------------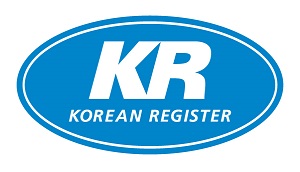 As one of the world's leading classification societies, Korean Register has been promoting safe ships and clean oceans by continually developing technology and human resources pertaining to shipping, shipbuilding and other industrial services.
Backed by highly competent technical professionals with a wide range of expertise and a network of survey stations around the globe, KR has been helping the marine industry manage risks by providing services related to ship classification, statutory certification and system certification.
Through continual development of technology and effective & systematic survey system, KR is working to fulfill its mission of promoting the safety of life, property and protection of the marine environment.
------------------------------------------------------------------------------

Q88 LLC is the platform used by shipping professionals to conduct business. Founded in 2001, Q88 LLC is the leading SaaS technology provider to the maritime industry. Q88's mission is to make the global shipping industry more open and connected. People use Q88 products to share information and work collaboratively, to access disparate information, and to turn static data into powerful insights. We believe that with the right technology guiding the right people, the possibilities are endless.

------------------------------------------------------------------------------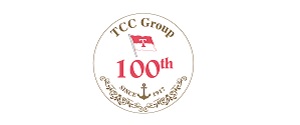 Founded in Shanghai in 1917, TCC Group is a shipping enterprise of over a century's existence. The spirit of "Family", under which include core values of "Accountability, Credibility, Reliability and Trust" has been the key for its business philosophy. TCC Group has endeavored in achieving management excellence in order to fulfill its Mission Statement of providing "Safe, efficient, reliable and environmentally friendly carriage of bulk cargoes around the world".
------------------------------------------------------------------------------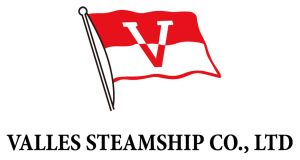 Valles has been in the shipping business for more than 100 years, successfully weathering economic and political adversity.
Valles started as a family business in Shanghai, from where it provided cargo liner services along the Yangtze River and the Northern Coast of China.
In 1949, Valles operations were transferred to Hong Kong where Valles Steamship Company, Limited was incorporated. In 1990, Valles Steamship (Canada) Limited was formed as an independent unit and responsible for the fleet management. Today, Valles' head office remains in Hong Kong. In addition to Hong Kong and Canada (Vancouver), Valles also has offices in Shanghai and Mumbai to handle the day-to-day operations.
Valles' fleet management style has always been pro-active, with utmost importance placed on crew training, fleet maintenance and environmental safety, a fact that has been recognized by Valles' clients.
Valles currently operates a fleet of seven Aframax Tankers, two Long Range Product Tankers, three Medium Range Product Tankers and one Panamax Bulk Carrier.
------------------------------------------------------------------------------

Veritas Petroleum Services (VPS), the leader in maritime testing and surveys, delivers solutions that help ship operators achieve measurable improvements to fuel management, fuel cost, operational efficiency and compliance with marine fuel regulatory requirements.
We introduced the first commercial bunker fuel testing programme for ships in 1981. Today, customers remain at the heart of our business.
We operate a global network of technical experts and offices, four specialist and wholly-owned fuel testing laboratories strategically located in Rotterdam, Singapore, Houston and Fujairah, with access to 200 key bunkering ports worldwide for bunker quantity surveys.
Our services include Fuel Quality Testing with advanced testing capabilities such as GCMS Headspace Screening for chemical contaminants, Investigative testing for trouble shooting, Oil Condition Monitoring ; Bunker Quantity Survey, Mass Flow Meter Quick Screening, Mass Flow Meter Comprehensive Investigation, ROB Survey, Investigative Survey ; Crew & management training with Fuel Management Course, Fuel Management Seminar; Data Analytic with Bunker Quality Statistics; Fuel Sampling equipment; and more recently Transformer Oil testing.
We are committed to providing services with absolute integrity and professionalism.
------------------------------------------------------------------------------